Demonstration of Scottish Third Degree Ceremony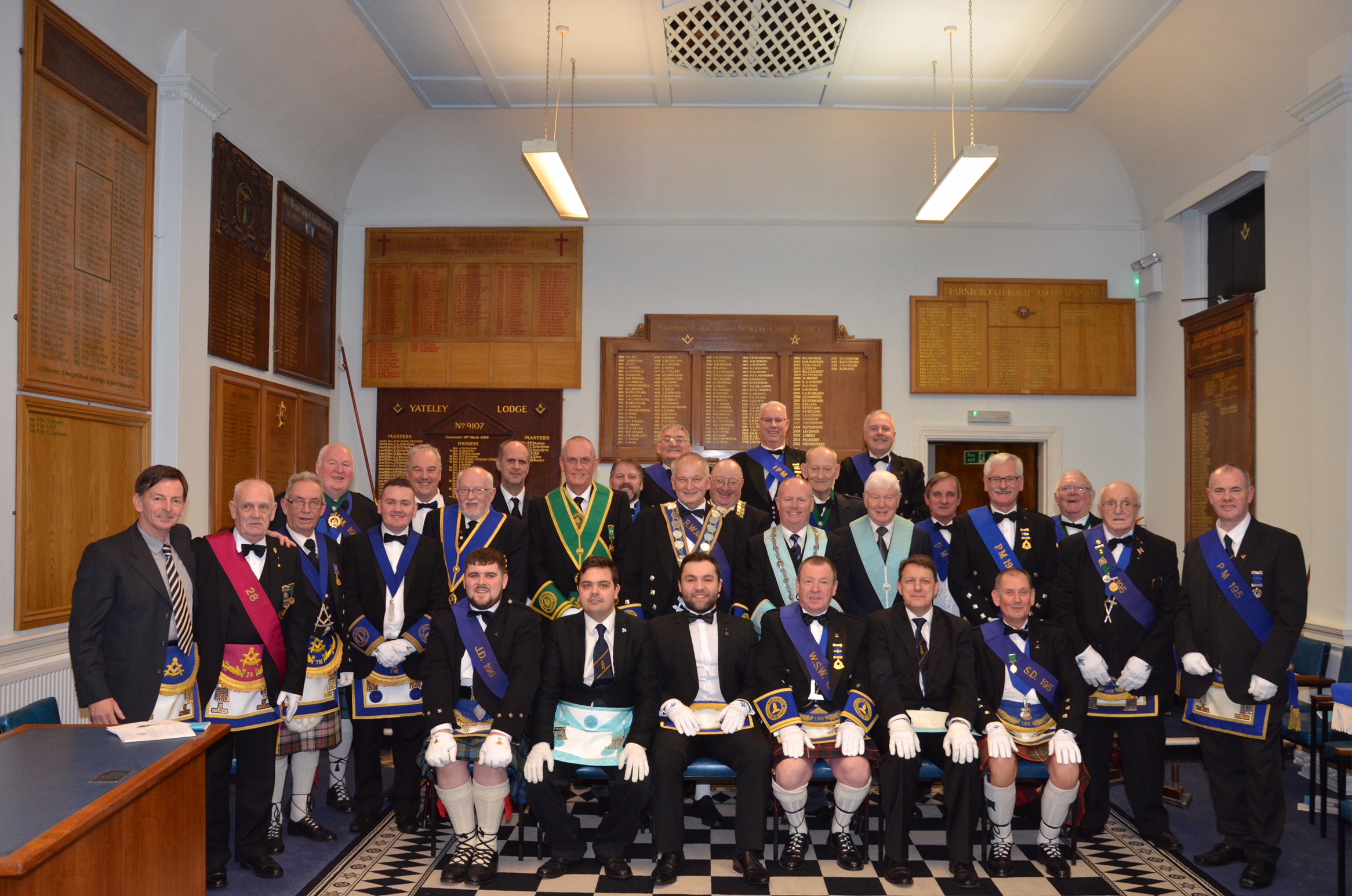 In February 2018 a delegation of Scottish Freemasons from Lodge Caledonian 195, together with a number of other Dunbartonshire Lodges, visited Camberley Lodge to demonstrate a Scottish Third Degree Ceremony at Farnborough Masonic Hall, The whole ceremony was handled with panache with ritual theatrically presented. After the ceremony a magnificent Burns' night Festive Board was held. The photograph below shows many of those present.
The meeting was honoured by the presence of the Past Provincial Grand Master for Dunbartonshire, WBro John McCormack, pictured with WBro Kevin McSorley Worshipful Master of Camberley Lodge and W.Bro. Keith Buist of both Camberley Lodge and Lodge Caledonian 195.
The photographs below show WBro Tommy Groom leader of the Scottish Delegation and RW Master of Lodge Caledonian 195 greeting WBro Kevin McSorley, Worshipful Master of Camberley Lodge and accompanied by the brave candidates from Camberley Lodge for this and a previous Ceremony, Bro. Gavin Munday and Bro. Mike Earle.