Donation to Disability Initiative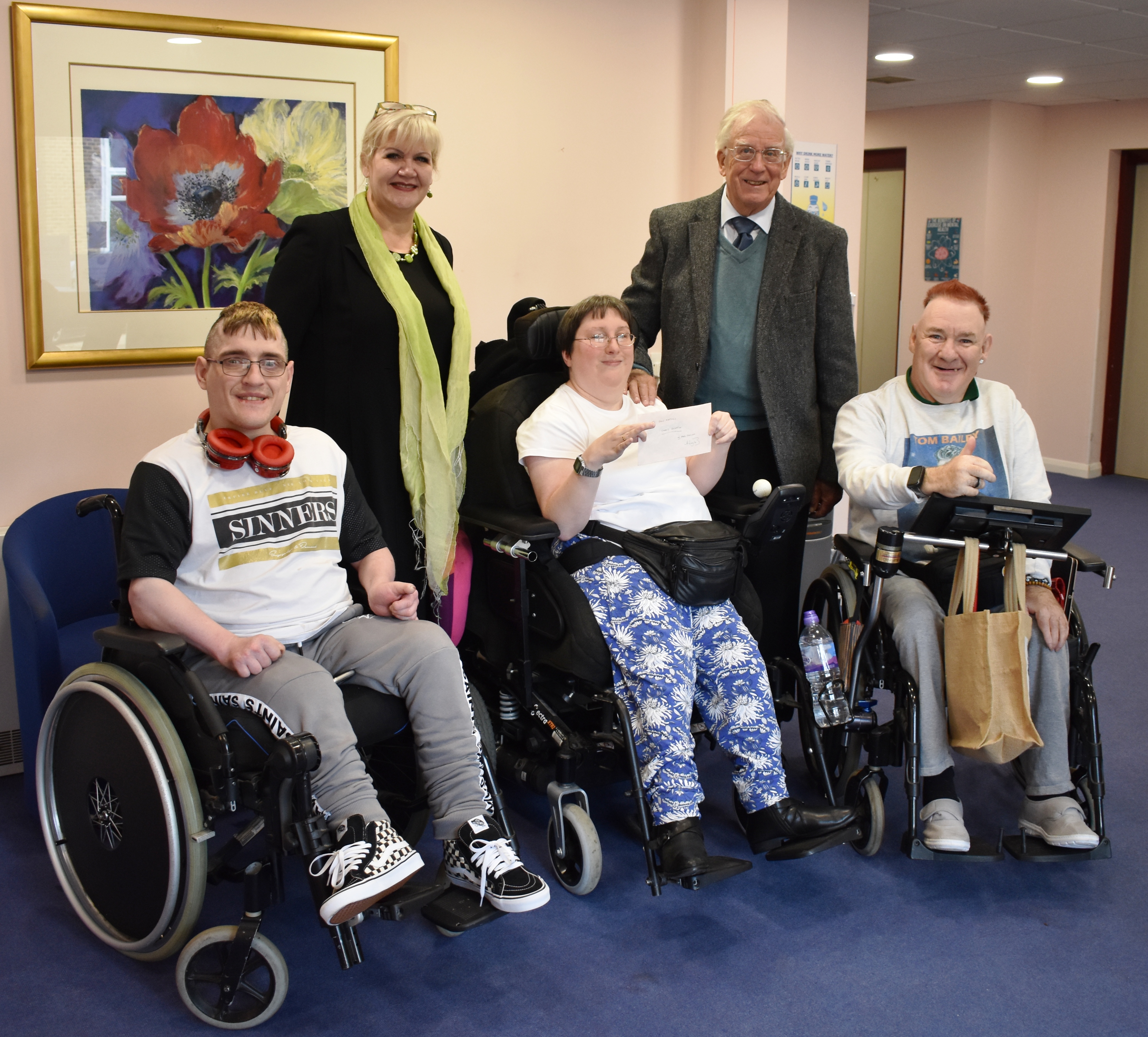 At the Camberley Lodge Ladies' Festival in 2018, Pam Barclay won the star prize of a week's holiday in the villa of Kevin McSorley and his wife Carmel in Nerja Spain. The Barclays decided to take their whole extended family the following year and had a great time. They were so grateful that they felt that they would like to make a donation to Kevin and Carmel's charity of choice – Disability Initiative.
We invited Hugh and Pam to present the cheque themselves but they wanted to do it "without any fuss," so this was delegated!
The photographs show Lucy Brown Chief Executive of Disability Initiative, a Camberley based charity, with several individuals receiving DI's invaluable support, together with W.Bro. David Matthews of Camberley Lodge who presented the cheque.
DI is an established charity that specialises in the provision of services to adults with complex physical disabilities and acquired brain injury.
They specialise in providing care and slow stream rehabilitation to individuals that helps them achieve their goals, no matter how large or small. This is accomplished through a variety of activities, accredited educational courses and therapies unique to DI. Each programme is specifically designed to meet an individual's needs and aspirations.
DI operates from a purpose-built centre offering a fully accessible environment with easy access to Camberley town centre.
A high standard of care and social rehabilitation recognises personal choices, dignity and freedom of the individual whilst the resource centre provides a vibrant, progressive and dynamic setting where everyone is able to thrive.