Silver Award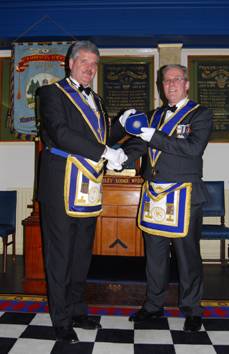 The 30 members of Camberley Lodge have made a tremendous fund raising effort for the Surrey Province 2008 Festival in aid of the Royal Masonic Trust for Girls and Boys.
This has been recognised by qualification for the Festival Silver Award, by contributing the magnificent sum of £14,500.
The Silver Award was presented to Camberley Lodge Worshipful Master, W.Bro. Don Foster PPJGD by Provincial Grand Treasurer W.Bro. Les Ford PGT at the Lodge Installation Meeting on 1 st April 2008.